Going green is good business.
Since the government can't seem to agree on climate change solutions, 76% of Americans expect businesses to step in and fight climate change.
There's a growing sense of urgency as record heat waves, snowstorms, floods, and wildfires become more frequent.
It can cost money to create green initiatives for businesses, but there's a big payoff. A company that bills itself as an environmentally friendly business grows 28 times faster than one that isn't.
It's because consumers are willing to support and spend more money with businesses that share their values.
A green business initiative attracts the best and brightest to your business, too. Workers want to feel like they're making a difference and contributing to the greater good.
There are ways to implement green initiatives for businesses and reap the benefits of being a green business.
Read on to learn the top environmental initiatives you can implement in your business.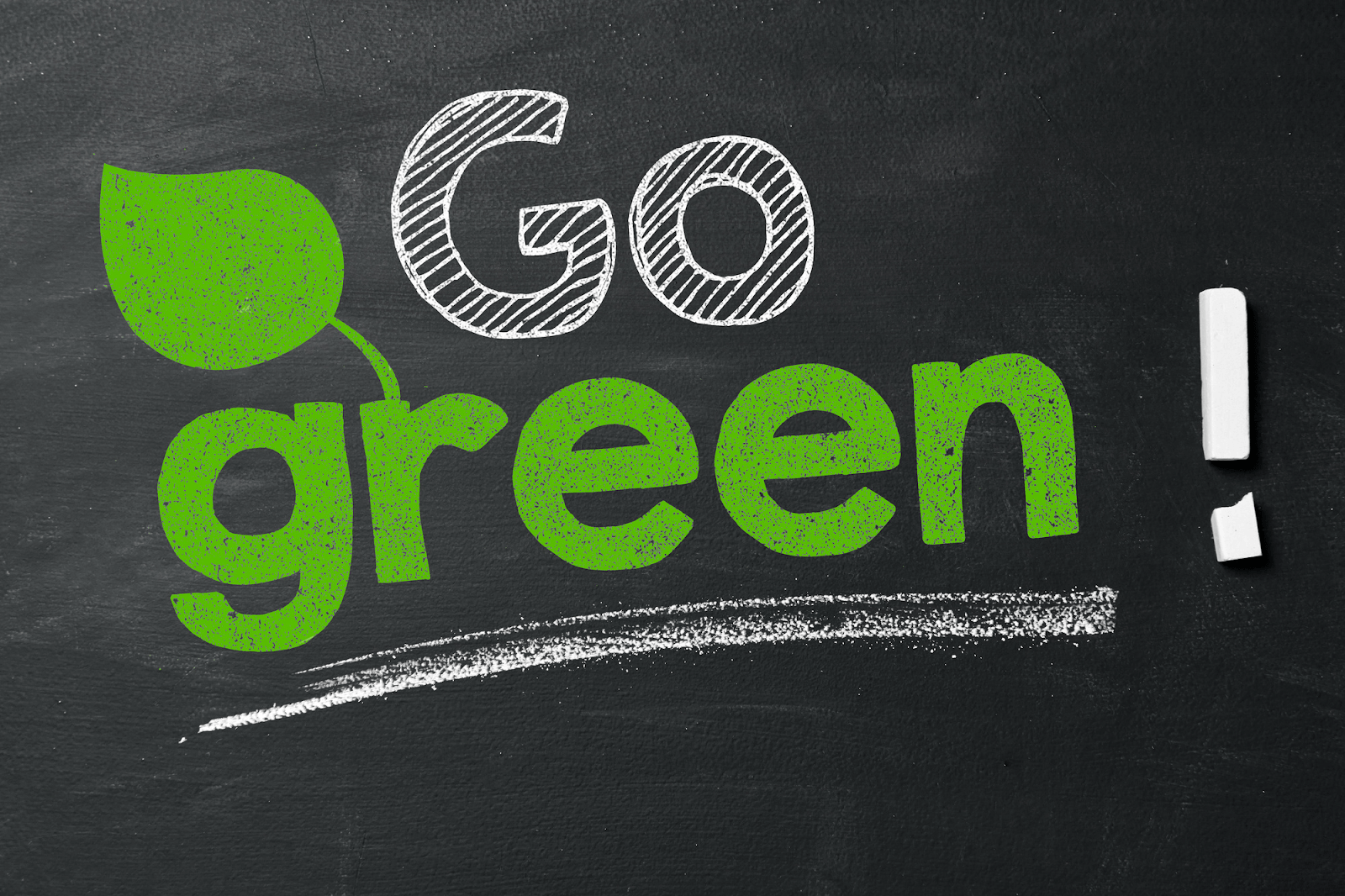 1. Check Your Energy Usage
How would you like to save money on energy bills? The way inflation is creeping up, any opportunity to save money is a welcome one for small businesses.
One of the easiest green initiatives for businesses to implement is to curb energy usage. Start with your office and get an energy audit.
Look at your utility bills over the last year. Note how much energy your business uses and how much you paid. Pay attention to seasonal spikes, such as a cold snap or heat wave.
Do a walkthrough of your business and assess the energy efficiency of your appliances and equipment. Make sure that there's a policy in place to turn off the lights and equipment when not in use.
Check the doors and windows because they cause energy leaks. You may need to replace them or install a sealant around them.
Create an action plan that allows you to make changes and prioritize the ones that have the biggest impact.
You can take your environmental initiative a step further by auditing your entire supply chain. Enlist the help of your vendors and manufacturers to ensure they use green practices.
2. Limit Waste
How much waste do you have in your business? Do you fill-up the paper bins every week with bills and invoices?
As part of your audit, take a look at how you're wasting resources like paper. Measure how much your business contributes to landfills each week.
You'll be able to create initiatives that reduce waste and minimize the impact your business has on the environment. It's possible to create recycling programs for plastic and e-waste.
These initiatives help you and your employees dispose of materials safely and in a way that's environmentally friendly.
Look at how you deliver products and services. Do your product packages use a lot of materials? Challenge your design team to see how you can use reusable materials and limit the amount of materials needed to protect and promote your product.
Examine how you deliver services. You might have a mobile operation or rely on outside sales to generate business.
3. Get Employees and Customers Involved
Your customers and employees probably have concerns about climate change and feel powerless to do anything about it.
Going green can change that. Customers and employees probably have incredible ideas and they want to feel like they're making a contribution with a purpose.
You can do that by asking them for their thoughts about green initiatives for businesses. They may have ideas to create an eco-friendly procurement process.
They may want to organize a day to lobby lawmakers. Be open to anything. More importantly, be ready to make changes.
You don't want to ask employees and customers for their opinions only to do nothing. It sends the message that you don't really value their opinions.
On the other hand, when you make changes based on their ideas, it's empowering. They're more likely to be engaged in your business.
4. Partner With Environmental Organizations
One way to show that you run an eco-friendly business is to partner with organizations that share the same values and commitment to the environment.
You can partner with an organization that wants to reach net zero emissions. There are organizations that plant trees, and you can use this as an incentive for employees. For example, when your employees hit certain milestones, you plant a tree for them.
Your business can sponsor clean-up days and invite customers, employees, and vendors to participate. It's a way to build relationships and share your commitment to the environment.
5. Educate Yourself About Financial Investments
Does your company have financial investments like a 401(k) plan? Most 401(k) plans are investments in stocks and mutual funds that deliver a return on investment.
It also gives employees peace of mind knowing that they have something other than Social Security to rely on.
How much do you know about those financial investments? Those 401(k) plans might back companies that are trying to roll back regulations that protect the environment.
Less than 5% of 401(k) plans offer an environmental, social, and governance fund. There are companies trying to change that.
Research what your 401(k) currently offers and how you can make it environmentally friendly for your business.
Green Initiatives for Businesses
It pays to become an environmentally friendly business. Not only do you attract and retain the best talent, but you're able to win with your customers, too.
They're going to be loyal and spend more money because you have a green business. These green initiatives for businesses show that it's possible to live your values and save money. You can make one change at a time and make a huge difference in your community.
For more business news, head over to the home page of the blog.