A new report just revealed a list of the most popular actors on Earth as 2023 moves forward with its extensive movie slate.
For instance, Guardians of the Galaxy Vol. 3, Indiana Jones and the Dial of Destiny, Greta Gerwig's upcoming Barbie, and many other films are still to release, and there's plenty still to come for moviegoers.
Against all odds, it seems that movie theaters are here to stay. Lately, a considerable number of viewers have complained about the oversaturation of huge franchises like Marvel and Star Wars in the era of on-demand programming.
Still, studio executives still find themselves trying to understand the exact recipe for a successful movie theater release.
The Top 20 Most Popular Actors of 2023
A new study has been circulating the desks of Hollywood and got many of its top executives talking. The National Research Group, an analysis firm specializing in entertainment and technology, commissioned a surname asking respondents to "name up to five actors that would make them most interested" in going to the movie theater.
It wasn't a question of favorites, or which films fans are most interested in, but other what star would motivate you to go and see a movie at a cinema, and the list is as follows:
1.) Tom Cruise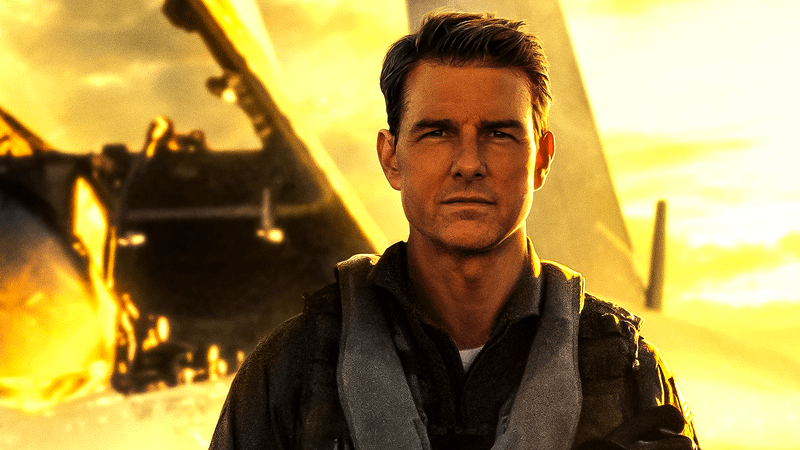 60-year-old Tom Cruise remains one of Hollywood's most iconic stars. Perhaps most known to today's audiences for Mission Impossible. Cruise came out no. 1 overall, although, among female respondents, he fell to no.7.
Despite this, last year's Top Gun: Mavericksecured its place as one of the most popular films of recent years, and has certainly allowed Cruise to catapult himself to the top.
2.) Dwayne Johnson
Dwayne Johnson, "The Rock", has made a name for himself as a family-friendly actor in recent years. NRG believes that Disney's Moana has helped launch the star into the 2020s, although the likes of the Jungle Cruise and DC's Black Adamhave also helped secure the former wrestler's longevity in the movie business; according to NRG's research, Johnson was the most popular actor among teenagers.
3.) Tom Hanks
Tom Hanks is one of the most legendary actors to date. Since the 1990s, the actor has appeared in a range of fantastic projects, from 1994's Forrest Gump to providing the voice of Sherrif Woody in Disney/Pixar's beloved Toy Story franchise. In 2022, the actor added to his already stellar filmography when he played Elvis Presley's manager Colonel Tom Parker in the Oscar-nominated Elvis, making it no surprise that the actor is still a huge draw to audiences.
4.) Brad Pitt
Hollywood heartthrob Brad Pitt ranked fourth on NRG's study. Traditionally known for his work in Thelma and Louise, Interview With the Vampire, Moneyball, and the Ocean's franchise, his most notable role in recent years was the epic period film Babylon in which this recognizable Hollywood actor and producer played Jack Conrad.
5.) Denzel Washington
68-year-old Denzel Washington was tracked as the overwhelmingly top draw for Black audiences. His name cropped up three times more than any other actor in this demographic.
The American actor and filmmaker have even been described as someone who has redefined "the concept of classic movie stardom." Later in 2023, the legendary actor will star in the upcoming American vigilante threequel, The Equalizer 3, in which he reprises his role as Robert McCall.
6.) Julia Roberts
One of Hollywood's most bankable stars found herself placed highly on NRG's list. The films in which Roberts has starred have collectively grossed over $3.9 billion globally, and include the likes of Notting Hill and Hook.
According to NRG, Roberts' popularity was driven overwhelmingly by women above 35; the same demographic that Universal targeted for her recent project Ticket to Paradise with George Clooney.
7.) Will Smith
Despite the controversy of the 2022 Academy Awards, Will Smith's star has still not waned, and he remains a draw for movie-goers.
Smith began his acting career in the enduringly popular series Fresh Prince of Bel-Air, which catapulted Smith into his successful television and film career. He has since starred in the Men In Black series, as well as The Suicide Squad and Disney's live-action remake of Aladdin.
8.) Leonardo DiCaprio
The Titanic lead marks another iconic name on the list. Leonardo DiCaprio was the poster boy for film in the 1990s but has continued to have a successful film career in the era of the internet and social media. The actor has placed eight times in the annual rankings of the world's highest-paid actors.
His film credits are, like many on this list, outstanding. Across his illustrious career, DiCaprio has starred in films such as The Wolf of Wall Street, Once Upon A Time in Hollywood, and The Basketball Diaries. He is due to appear in the upcoming American Western Killers of the Flower Moon.
9.) Johnny Depp
Johnny Depp is riddled with controversy. The actor was once hot property, but now talent agencies and movie studios won't touch him. Despite the U.K courts finding the disgraced actor guilty of abusing Amber Heard, and Depp being fired from Warner Bros' Fantastic Beasts franchise, the Pirates of the Caribbean actor is still a draw for movie audiences – especially, according to the study, among women under 35.
NRG suspects that the lawsuits have increased Depp's overall popularity.
10.) Kevin Hart
Kevin Hart has managed to build a successful career as a stand-up comedian, actor, and producer, with numerous movies and TV shows to his credit. His roles in hit movies like Ride Along, Central Intelligence, and the last two Jumanji movies have given way to a thriving film career, and NRG found that the 43-year-old skewed well among young audiences aged between 18-24 because of his work with streaming giant Netflix.
11.) Keanu Reeves
Most recently, Keanu Reeves starred in the neo-noir action thriller John Wick 4, which has proved extremely successful among movie fans and increased the excitement for the spin-off TV series that was already in the works. Beyond John Wick, the Canadian actor has appeared in classic movies like The Matrix and Speed, and by the results of this study, Reeves continues to pack theaters.
12.) Sandra Bullock
Bullock starred alongside Keanu Reeves in 1994's Speed, but her success is certainly not a 20th-century relic. In 2013, Bullock starred in the gripping space drama "Gravity", grossing over $700 million worldwide and earning the actress her second Best Actress nomination at the Oscars. Her most recent filmography includes Bird Box, The Lost City, and 2022's Bullet Train.
13.) Ryan Reynolds
Deadpool star Ryan Reynolds is helming the highly anticipated threequelDeadpool 3, but the Marvel actor has also recently appeared in the likes of Detective Pikachu, The Adam Project, and Free Guy. Many consider Reynolds to be one of the nicest guys in Hollywood, even though he often plays snarky characters on-screen.
14.) Adam Sandler
At number 14 on this list, comedy actor Adam Sandler may surprise some. Many of the actor's recent endeavors aren't quite the Hollywood blockbuster that others on NRG's list boast. Still, Sandler has enjoyed a successful career in Hollywood, and most recently starred opposite Jennifer Anniston in Netflix's Murder Mystery 2.
15.) Harrison Ford
If this list seems like a throwback list, that's because a lot of new films seem to be throwback films. Star Wars and Indiana Jones titan Harrison Ford continues to be one of the most highly sought-after actors, despite being 80 years old. With decades worth of high-quality work under his belt, Ford continues to be a theatrical draw, coming in at number 15, and this will be no different once Indiana Jones and the Dial of Destiny premieres on June 30.
16.) George Clooney
Nowadays, many will know George Clooney from the Nespresso advertisements, but those advertisements would not have been so successful if it wasn't for the silver fox himself being such a successful Hollywood actor in his own right. Clooney is the quintessential movie star, starring in a range of projects from the Ocean's franchise to 2013's Gravity, and 2009's Up in the Air.
17.) Robert Downey Jr.
Iron Man star Robert Downey Jr. was the MCU's original hero, and his bowing out of the franchise broke the hearts of Marvel fans everywhere when Tony Stark died in 2019's Avengers: Endgame.
However, before Marvel became the juggernaut of the silver screen that it is today, Downey was still a box office smash, starring in an overwhelming amount of projects and releases, even as early as 1972 with a childhood cameo in Greaser's Palace.
18.) Angelina Jolie
Similar to Robert Downey Jr., Angelina Jolie made her on-screen debut as a child in Lookin' to Get Out. Since then, her career has only gone from strength to strength, and Jolie's movie stardom has yet to waver. Coming in at number 18, some of Jolie's highest-grossing projects include Maleficient and 2019's Eternals.
19.) Morgan Freeman
Around a decade ago, no internet users were spared from a Freeman meme as his face was a building block in early internet culture.
Whilst that particular meme trend has come and gone, Freeman's career has certainly stood the test of time, from renowned and enduring cult classics like Shawshank Redemption, or comedies like Bruce Almighty and more recent appearances in the likes of the 2023 drama A Good Person. At number 19, the 85-year-old's star power shows no signs of slowing down.
20. Chris Hemsworth
Finally,Thoractor Chris Hemsworth is the only actor on the list to have gotten famous due to an MCU project. Despite the mixed responses to last year's Thor: Love and Thunder, Hemsworth continues to be a box office draw. Being the only actor on the list below the age of 40, Hemsworth is also the youngest to feature in the top 20.